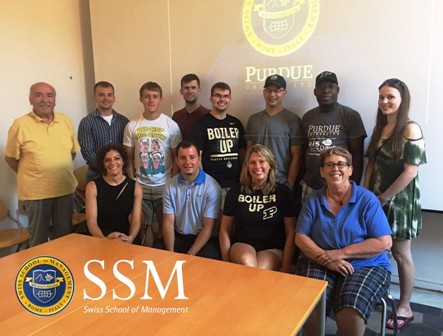 Swiss School of Management would like to thank Dr. Beverly J Davis from Purdue University and her class, for their visit to our campus at University of Washington Rome Center.
SSM would also like to thank our faculty members and speakers for their valuable contribution: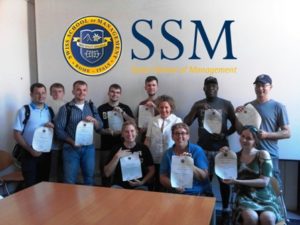 "Introductory Speech" by Prof. Amity Neumeister, Resident Director of University of Washington Rome Center
"Products and Marketing – Made in Italy" with Prof. Giovanni Luigi Manente of Founder of Made in Italy Advertising Agency
"Cultural differences between the EU, Italy and the USA" Prof. Marshall Langer, Economics & Finance Professor at SSM
Lunch at Ristorante Pancrazio in the basement of the old Theater of Pompeo.
"The history of Italian Fashion Design, and how it conquered the world", Prof. Falvia Muzi Falconi,
Head of Luxury Mgt. Studies at SSM
We truly appreciated your visit and we're looking forward to see you again soon in Rome.
Your #ssmrome Team