Studying in Rome: 4 Overseas Students Share Their Experiences
Every year, thousands of overseas students head to Rome to spend a semester in the Eternal City, study for a Bachelors, a Masters, or even a PhD. We talk to four students from four very different institutions in the city, about what they think of living in Rome, their tips for other students, and why they think they've picked the best place to learn something new…
Kenyon Commins, Swiss School of Management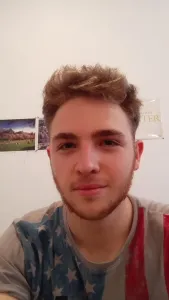 "I'm Kenyon Commins and I'm in my second year of a Bachelor's degree at the Swiss School of Management in Rome. I'm studying Business Administration, which will be a three year course, after which I'm planning on staying on for a Master's degree. I'm actually part Italian so coming to Rome wasn't completely new to me, but I'm also half African, and went to school in Zimbabwe.
I currently live a little bit outside of the town centre, towards Ostia, which is a really nice residential area with lots of green spaces, not so far from the sea. When I go to classes I get to see the best of Rome, as I can walk past the Colosseum or Circus Maximus to reach my school. It's obviously a unique city and is a really pleasant place to study.
I'm really enjoying my course at the Swiss School of Management, as the degree course actually focuses on some really interesting aspects of applied business, also looking at its consequences, and other considerations, which is great for me as I consider myself quite a practical person, so I'm learning a lot."
Caleigh Bryson, Assumption College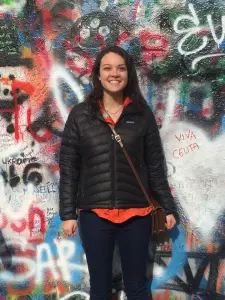 "My name is Caleigh Bryson and I am a sophomore at Assumption College in Worcester, MA. I am currently doing a semester abroad at Assumption's Rome Campus and I love it! I am double majoring in Latin and Secondary Education and so Rome is the perfect place for me to study abroad. I think that by me actually living here in Rome and seeing Latin and all of the sites first hand, I will be better able to teach my future students Latin and the history and culture of the Romans.
There are 17 students in my programme —all from Assumption. There are also two professors from Assumption here with us teaching our classes. We all love in a big house and I love it so much because we are like one big family. We have most meals together and on Sundays we have pizza and movie night. I have already gotten so close with my professors and the other students (most of whom I had never met before).
Studying abroad in Rome is also cool because I LOVE to travel and I can travel to other countries very easily. I am very grateful for this opportunity!"
Kyle Mangloña, Pontificia Università Gregoriana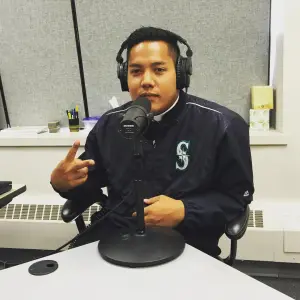 "My name is Kyle Mangloña and I've lived and studied in the Eternal City as a graduate student for nearly four years. Rome was once the centre of wealth, power, and culture in the ancient world, and to this day it manages to hold a treasure unlike any other place.
Tourists, pilgrims, and students alike often try to "do Rome" in a week or less. Such a task is all but impossible. This city requires patience, adaptability, and a little corraggio! But if you're willing to put in the time, the beauty of Rome has the power to transform you. The art, architecture, cuisine, and culture all point to a central fact — Italians know how to enjoy life. To be sure, the task is made easier with a glass of Chianti!
As an American, living in Rome has often put me outside of my comfort zone. Perhaps this has been the most valuable experience during my time here. In leaving behind my way of doing things, I allow myself to discover beauty and truth in new and exciting ways. To borrow a phrase from John Paul II (another foreigner who lived here): 'Let the city, not the classroom, be your place of learning.'"
Giulia Ramadan, American University of Rome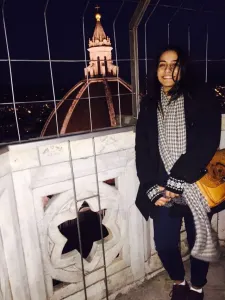 "My name's Giulia Ramadan, and I'm studying at the American University in Rome. I'm doing a Bachelor's degree in Communications with a minor in International Business. I started in Rome in January 2013. I was born in Cairo and actually lived in Rome for the first few years of my life, so I'm not a complete stranger to the city! I also spent many summers here with my family. When it came to choosing my studies, my parents gave me the choice of staying in Cairo or coming to Rome so I chose Italy, also for reasons of political instability.
What I like most about the American University of Rome is how international it is – there are students here from more than 40 different countries so don't be fooled by the institution's name! I also really like how small it is, study groups are a good size so the professors actually know you and can help you.
I switched from majoring in Business to studying Communications (originally my minor) because I found the discourses so interesting. Seeing as a degree takes time and money I decided to do a course I actually enjoy!
When I reach the end of my studies, I think I'll just about be ready to move on from Italy. I don't want to go back to Egypt though, I think I'd like to try somewhere completely different – maybe even the Far East.
I will take away very fond memories of Rome, however – I think I've made friends for life on this course. Even after three years, I keep discovering new corners of the city, magical places which really define Rome for me. And of course – I'll miss the gelato!"