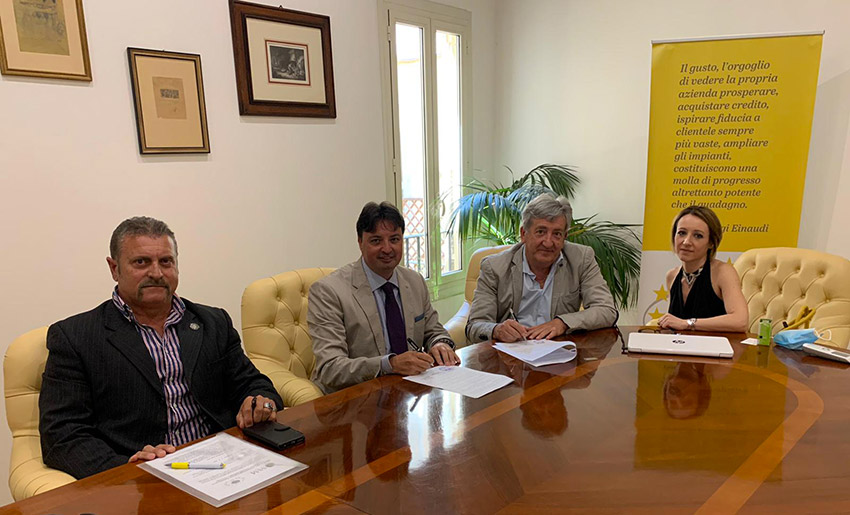 The Swiss School of Management has recently signed an agreement with the European Confederation of Small Enterprises CEPI (Confederazione Europea Piccole Imprese).
CEPI is a trade union that in recent years has tried to revolutionize the way of represention and training of small enterprises. The Confederation is widespread throughout the national territory with about 200 branches and 8 offices abroad. Its members are 30,000 small enterprises all over Italy.
The agreement encompasses the organization of specialized courses in security, management and business administration, offered for all members associated to CEPI.
The integration of CEPI into the various SSM learning centers around the world has also been discussed.
In the picture Dr. Massimiliano Bracalé, President of SSM and Dr. Rolando Marciano, President of CEPI, Prof. Gaetano Pascale (SSM) and Dr. Martina Marciano (CEPI).