The Swiss School of Management (SSM) is happy to announce it's collaboration with CESINE University College, Santander in Spain. Both institutions have signed an agreement to allow SSM Higher Diploma students to proceed with a Top-up Degree at CESINE. We look forward to a fruitful collaboration.
The presence of Cesine among the best positions in the international rankings reflects its commitment to excellence. It is ranked among the top three among 40 Spanish universities, in the i2n ranking, issued by PwC and EF. In addition Cesine has obtained the highest score in teaching, employability, facilities and social commitment in the prestigious 'QS Stars' ranking.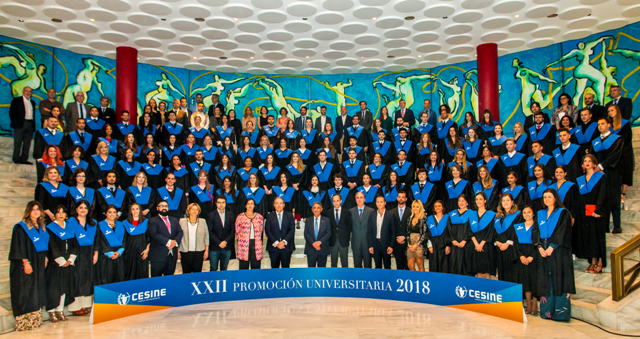 CESINE is an entrepreneurial university, advanced and very international. This institution has a teaching experience of nearly twenty-five years and it is considered one of the top three universities in Spain out of a total of forty evaluated in the i2n ranking, issued by PriceWaterhouseCooppers and Education First.
In addition, CESINE has obtained the QS Stars, a prestigious international educational accreditation, which makes them the second university institution in Spain that achieves this seal of quality.
CESINE stands out as one of the main higher education institutions in Spain for its excellence in innovation and learning technologies, all their degrees and postgraduate courses being recognized in their respective fields by prestigious national and international organizations.
Their outstanding faculty comes from the business world, the consulting and research, with an extensive teaching experience, aiming for excellent training, relevant research and a valuable contribution to public debate and social transformation.