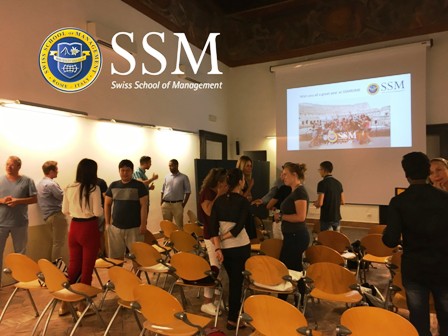 Yesterday we had a successful start of the New Academic Year of the MBA Degree program Fall-intake 2017/18. This year's delegation of students are coming from eight different countries. After a small introduction by our President, Dr. Massimiliano Bracalé, students had the chance to interact and exchange experiences leading them to start this new challenge.
The atmosphere was relaxing and friendly. People from different ethnics and professional background were mixing well.
We look ahead to challenging and interesting new year.
Welcome to all our new students.
Your SSMROME Team.