The Swiss School of Management is happy to invite you to our next webinar session of this academic year.
---
Pathway to Success: How staying focused creates opportunities
Date : Tuesday, April 19, 2022

16:00 CEST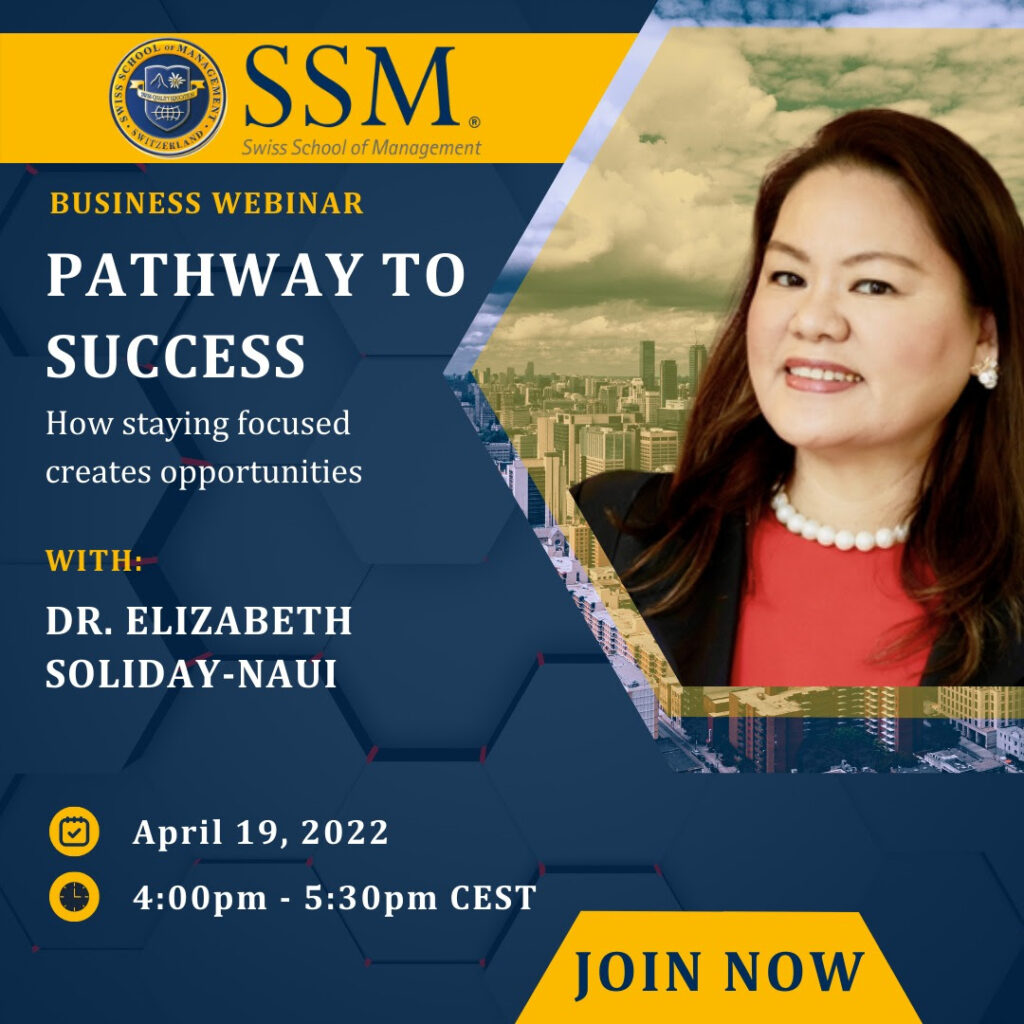 It is with great pleasure that we'd like to announce our next webinar session of this academic year. On Tuesday, April 19th @4pm CEST,
With a multitude of distractions we are all facing these days, it is indeed very challenging to stay focused. With words like 'multi -tasking' 'hustle' and 'juggle' thrown into the mix, it becomes easy to get lost in the game called work and life balance.
The reality is that success comes easier to those who are able to create a system in their lives where they know exactly what, when and how to do things that really matter.
How do you stay focused amidst the chaos of everyday life? What are the loopholes that need to be avoided? What opportunities come to those who remain straight on path?

About the speaker
Dr. Elizabeth Soliday-Naui is the newly appointed Provost of the Swiss School of Management. Dr. Liz is an excellent academician and has served as such for almost 30 years. Her experience transcends boundaries and exceeds expectations. She started her academic career in the Philippines, finished her PhD studies in the south of France, and is now based in Barcelona, Spain, where she has started several educational initiatives.
She credits her professional success to being laser focused on her goals. Her professional career is a testimony that letting go of distractions can lead to professional acheivement and a greater shot at success.