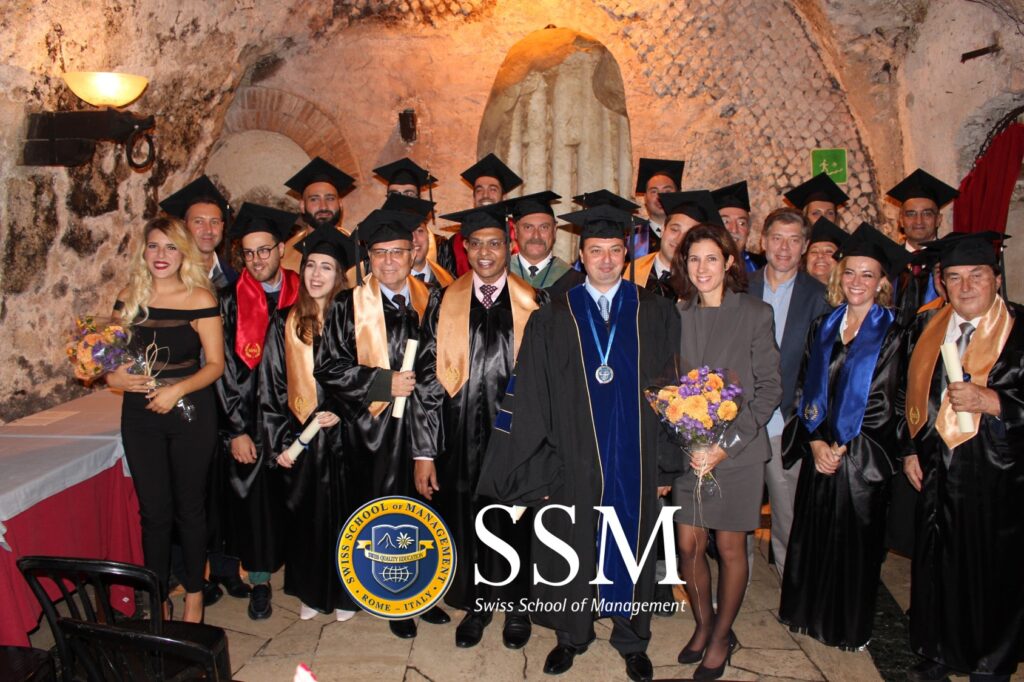 Armed with caps, gowns, and hoods, our Bachelor and MBA candidates of the Rome Campus have celebrated their graduation ceremony with their family members and friends.
Swiss School of Management would like to thank all candidates and their guests, for sharing this great experience with us. We wish you all the very best for your future endevours. Always remember, that SSMROME will always be your home and source of inspiration and trust.
Congratulations to all of you.
Your SSMROME family.