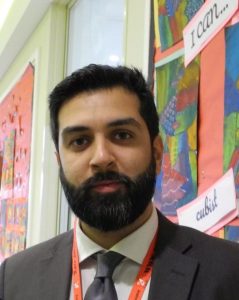 Ali A. Shah Povia is now the Center Director of the Swiss School of Management campus in Rome, as well as acting as a Business Development Officer and Faculty Member. Brought up by Pakistani parents in Rome, Italy, Ali had the fortune to grow up as a citizen of the world. He was always fascinated by different cultures, which led him to grow up in a very international environment. Due to his adventurous character, he has gained work experience in various fields. Ali started to get in touch with the working world through volunteering, initially, at a summer camp for the disabled where he would go with his sisters, at the tender age of 8. Then he continued with summer jobs helping out in the communal swimming pool of the complex he lived in. Having completed the International Baccalaureate program in Rome, aged 17, he pursued further studies in the UK, where he worked to support his studies and managed to earn a BSc (HONS) Pharmacology & Neuroscience degree, also earning a top score for his thesis about bone metastasis in cancer.
Coming back to Rome, Ali started pursuing a career in the medical industry field, finding a job in a pharmacy located in the center of the city. He worked there until he felt like he had reached a limit, as pharmacies in Italy are often privately owned, so he decided to take a break and traveled to the Middle East to look at the medical sector there. He came back to Rome and decided to work in the educational sector as he would evaluate what the next steps in life would be. Starting to enjoy this new world, wanting to inspire students to reach their goals, Ali would work in the American Overseas School of Rome for the next five years. He would also direct a self-designed summer camp, on the side, for children who wanted to learn English as a secondary language.
In 2017, Ali came to know about the Swiss School of Management. He was looking for a change, once again, as he wanted to aim higher. He decided to pursue the MBA program, completing it in 2018 with a double specialization, both in "Global Leadership & Management" and in "Human Resource Management". At the completion of his MBA, Ali left the previous job and joined the Swiss School of Management, a school which inspired him to reach for more, and which he wants to use as a tool to inspire others.
Today, Ali is part of the expansion process of SSM, as he tries to gain more experience on a managerial level. He continues to travel the world for work, and as a hobby, to grow on a personal level, as well as to explore new places and keep feeding his passion about different cultures.