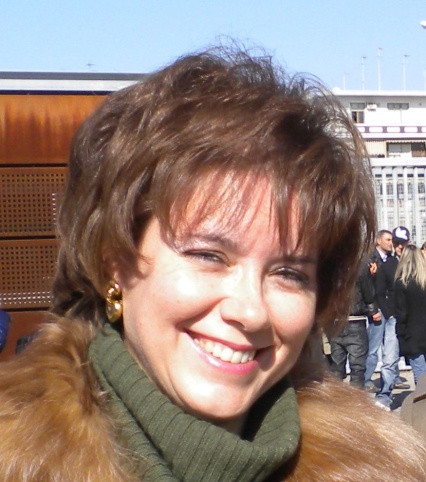 Dr. Cristiana Era holds a Bachelor and Master Degree Cum Laude in Political Science – International Relations from University of Florence. She has further done the preparatory course for the diplomatic career exam, sponsored by the Italian Ministry of Foreign Affairs. Cristiana further holds a Master of Arts (MA) in International Relations and Comparative Politics from Northeastern University, Boston, MA, USA.
Christiana Era is a Political Analyst – Staff Officer in the Scenario Section at the Center for Simulation and Validation, Italian Army. She further is an International Politics Analyst at the Center for International, Strategic and Business Studies – University of Florence. Cristiana is also a journalist. Wrote articles in Italian, English and French on international politics for Argilnews.eu, Lookoutnews.it, Perseonews.it, Informazioni della Difesa Online. Topics: Middle East, Terrorism, Energy Politics, Cybersecurity, Syria, Afghanistan, Pakistan, Central Asia, US Foreign Policy, Italian Defense issues, NATO issues. In April 2015 worked as journalist embedded with the Italian Rapid Deployable Corps during NATO exercise "Trident Jaguar" in Norway.
Cristiana Era was also a Country Analyst – Strategic Analysis Unit, G-Risk (Security and Intelligence Services), Rome.
Drafted country reports (Pakistan and Egypt) for client companies, drafted countries profile for lookoutnews.it, the online editorial project of G-Risk. Prepared weekly news reports for Ansaldo Energia on Tunisia, Algeria, Libya and Egypt. Wrote foreign policy articles for Panorama.it. From January 2013 drafted daily articles on foreign politics, focusing on Asia and the Middle East, but also addressing transnational issues like terrorism and pipeline geostrategic policies. Also edited documents in English.
Over the years, Cristiana Era was also writing articles on national security:
"La transizione in Afghanistan: Quale futuro per il Paese?" (Transition in Afghanistan: which future for the
country?), in Italian Defense Review Informazioni della Difesa, February 2012;
"Il CIMIC e il Comprehensive Approach della NATO nella gestione delle crisi"(CIMIC and NATO's
comprehensive approach in crisis management and resolution), in Italian Defense Review Informazioni della
Difesa Online, November 15, 2012
"L'Amministrazione Eisenhower e il rilancio dell'Europa: diplomazia della transizione" (The Eisenhower
Administration and the European re-launch: Diplomacy of Transition), in Italian Defense Review Informazioni
della Difesa, December 2012;
Today Cristiana, teaches Business & Security in our MBA Degree program.