Name: Diya Sunna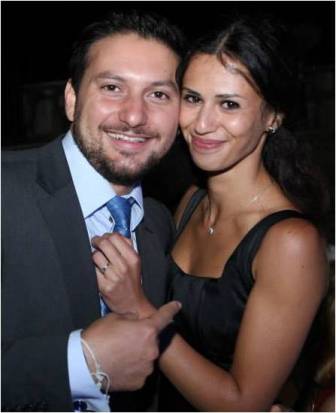 Place of work: Amman, Jordan
Graduation year: 2009
Current Job: General Manager at Sydney Hotel Amman
Where do you see yourself in 5 years? Owning a chain of budget hotels and hostels
Favorite Quotes: "Comfort is the enemy of achievement."
Tell us about what you've been up to since graduation?
I was working at FAO, Rome during my MBA studies. After completing my dual MBA in International strategic marketing and Entreprenuership, I stayed for another year working and living in Rome. Later, I returned to my home country and started working in a 5 star hotel in Sales and Marketing. After 3 years, I started my own business, managing a 1 star hotel in downtown called the Sydney Hotel Amman which is now number 1 on tripadvisor.
What skill set do you need to do your job?
Customer service, communication skills, managerial and administrative control, financial and accounting skills, sales and marketing.
How has your MBA helped you in your current position?
My MBA gave me the knowledge and power to start my own business and having success with it.
What are your future plans?
To expand my current hotel and own a new hostel in a different vibrant location.
If you could describe your experience in Rome during your MBA how would you sum it up?
It was the best experience in my life. It gave me a bit of everything.
Can you share an experience that is most memorable with relation to the MBA program?
When I joined SSM, it was still in its early beginning and there was no campus as such. Seeing Dr. Bracalé developing the school, getting it accredited and getting it in such a great location, is very inspirational to all of us.
What was your favorite class in the program and why?
Marketing, as it is my passion.
What advice would you give newcomers to the MBA program or for those interested?
I highly recommend this program as it will be the turning point in your life leading to fulfill your dreams.
What do you think differentiates this MBA from other MBA programs?
It is practical and focussing on what is important in life and business.